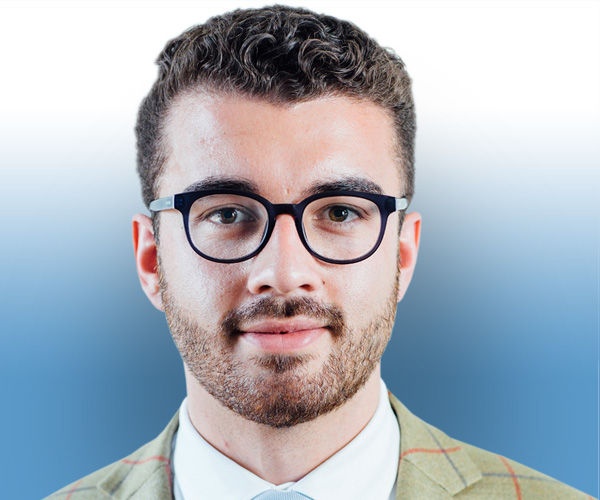 James Sculthorp-Wright
BSc (Hons) DipPFS
Cert CII (DM)
Are you worried that rising long-term care fees may limit your ability to leave an inheritance to your loved ones? Do you have a loved one who requires long-term care but are unsure of how to fund it?
We live in an ageing population. Unfortunately, though we are living longer, it does not mean we are living healthier. As a result of this, the National Health Service is experiencing unprecedented financial strain and the public-sector care system is increasingly under-resourced.
In 2016 Age UK reported that there are now around 433,000 people in residential care in the UK. The average annual cost of a self-funded residential care home place varying between £31,500 and £43,000, however, local authorities will now only contribute to the cost of long-term care where an individual's care needs meet their 'eligibility criteria' and their capital (savings, investments and home equity) does not exceed £23,250 in England.
It should not come as a surprise, then, that the proportion of people having to fund their own care, currently 41%, is increasing over time. Pair that with the fact that the cost of care is rising significantly in excess of inflation (due to factors such as increased demand and introduction of the National Living Wage), and it is reasonable to estimate as many as 25% of those funding their own care will run out of money during their lifetime.
Careful consideration must be paid to the deliberate deprivation rules when considering making gifts to others, thus reducing capital. Whilst there may be other advantages to doing this, if made when care is likely to be needed, the value of the gifts could still be included within any financial assessment. This could significantly reduce the quality of care affordable thereafter. Instead, attention is better focused on how an individual might sustainably fund their own care throughout their lives.
There are several strategies which can be used to self-fund care costs from your existing capital. These include, but are not limited to, investments and Immediate Needs Annuities (INAs). INAs can provide an income for life, much like a pension annuity, to help you avoid running out of money to fund your care in the future. These plans are purchased with a lump sum and are non-refundable. These plans also have added benefits for those with a likely Inheritance Tax liability on death. People often mistakenly believe that the individual would have to survive for several years in order to benefit from such a plan, however, the cost is often recovered after only 2-4 years from purchase. This becomes even more reasonable when you consider the average life expectancy for a woman age 85 is 7.6 years. Furthermore, the life expectancy for a woman who reaches age 95 increases to 3.3 years. With good quality care, life expectancy can further increase far beyond this, meaning these products can provide very good value for money, especially where the main priority is to ensure sustainability of care costs.
Independent financial advice should always be sought when care is required and should be considered as part of a more complete financial planning strategy. The expertise within Atkins Ferrie Wealth Management enables us to coordinate all of your financial planning needs together, efficiently and as conveniently to you as possible.
| | |
| --- | --- |
| | For more information about our Care Fee Planning service click here |