The team at AFWM are delighted to be Sherborne Classic & Supercars main sponsor for the second year running.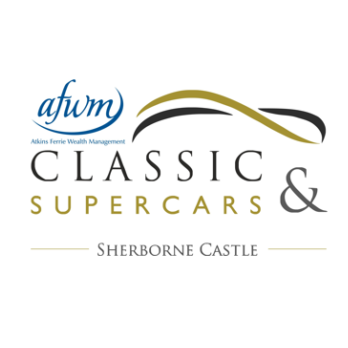 Dan Driscoll, AFWM Operations Director comments:
"It was a most natural decision for us to continue our headline sponsorship of the event after such a success last year and I would personally like to thank the organising committee for all their efforts in putting together a compelling line up for 2023."
In 2022 the Show had over 10,000 visitors and raised £61,500 for charity. Children's Hospice South West and 12 other small charities within a 30 mile radius of Sherborne all benefitted.
This year the event will take place on Sunday 16th July in the beautiful grounds of Sherborne Castle, Dorset. Now in it's 18th year, the Classic & Supercars Show has the largest display of Vintage, Heritage, Sport and Classic cars, as well as Supercars, in the South West. It is expected that over 1500 vehicles to be on display.
We will have a team of advisers on our stand in front of the Castle and a selection of stunning cars on display. We thank the owners for their generosity in making them available to us. Our "Guess the Mileage" competition will be running for the chance to win dinner, bed and breakfast for two at the prestigious Lewtrenchard Manor Hotel, near Dartmoor.
The latest edition of Venture magazine contains a must-read feature on purchasing your first classic car, by Wayne Scott of the Jaguar Enthusiasts' Club. Be sure to read it before you visit the Show.
So all that's left is to book your tickets, put the date in your diary and we will see you there!